The Lyon Saint-Exupéry TGV station was designed by the Spanish architect Santiago Calatrava Valls in the mid-1990s.
It is one of the most original and photogenic buildings in the Lyon area and is almost a must for any photographer who loves architecture.
The main entrance of the station being exposed to the west, I decided to go there for the first time at the end of the day, at the time when the sun rays illuminate its two wings and when a low-angled light penetrates more deeply inside the structure.
Calatrava's "winged" organic architecture
The architect, sculptor and ceramist designed the Lyon Saint-Exupéry train station 20 years before Oculus, the World Trade Center Transportation Hub in New York.
The two architecturally spectacular stations look very similar on the outside and appear as giant sculptures evoking bird wings.
Inside, the complex structure of the building is revealed: it is composed of metal beams and reinforced concrete bones topped by roofs mixing steel and glass.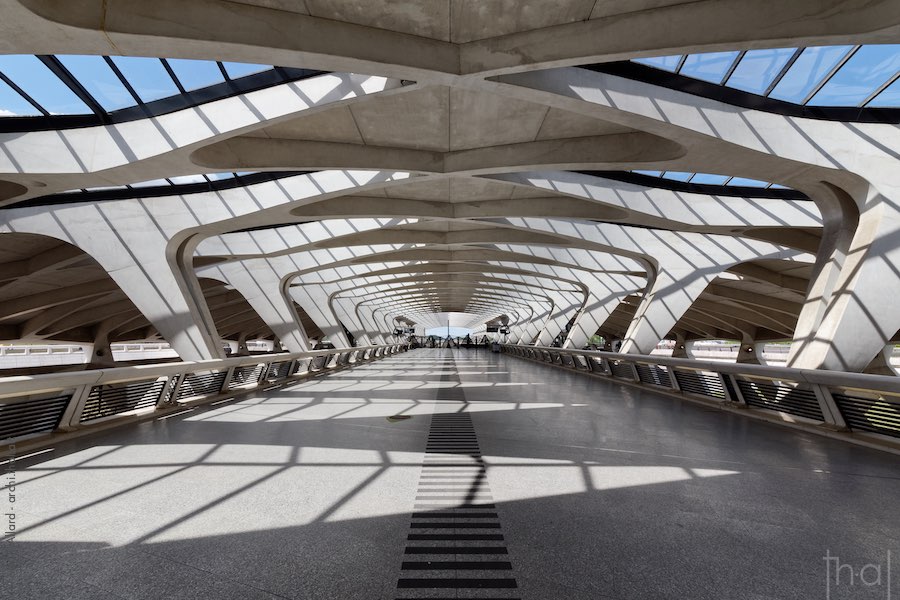 The interior of the station evokes a kind of rib cage and one enters this concrete skeleton with a particular sensation.
Each traveler finds himself "digested" in this immense carcass before being symbolically extracted by (the back) train…
A deserted concrete cathedral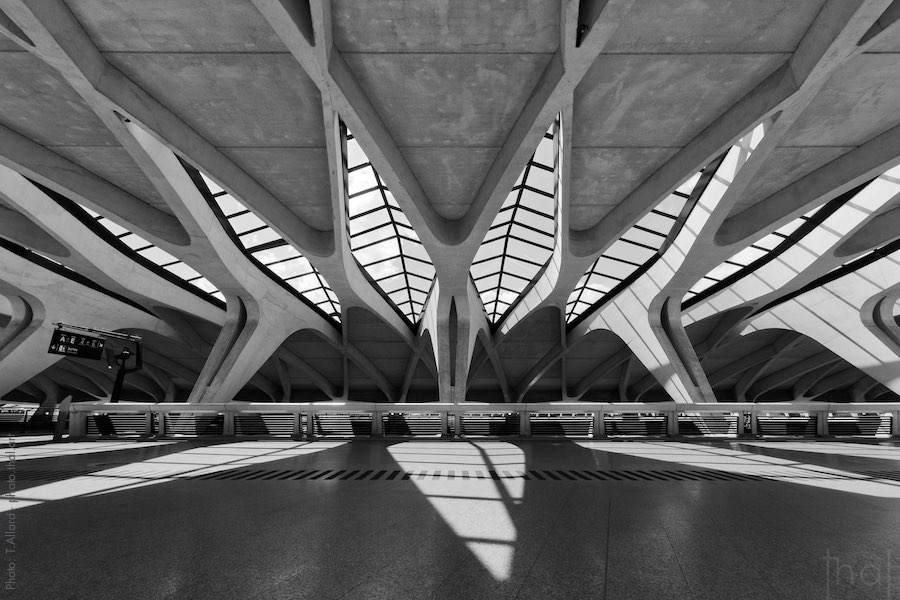 In 2020, at the time of my visit, after a month and a half of confinement due to Covid, we were used to seeing our cities and their public buildings deserted.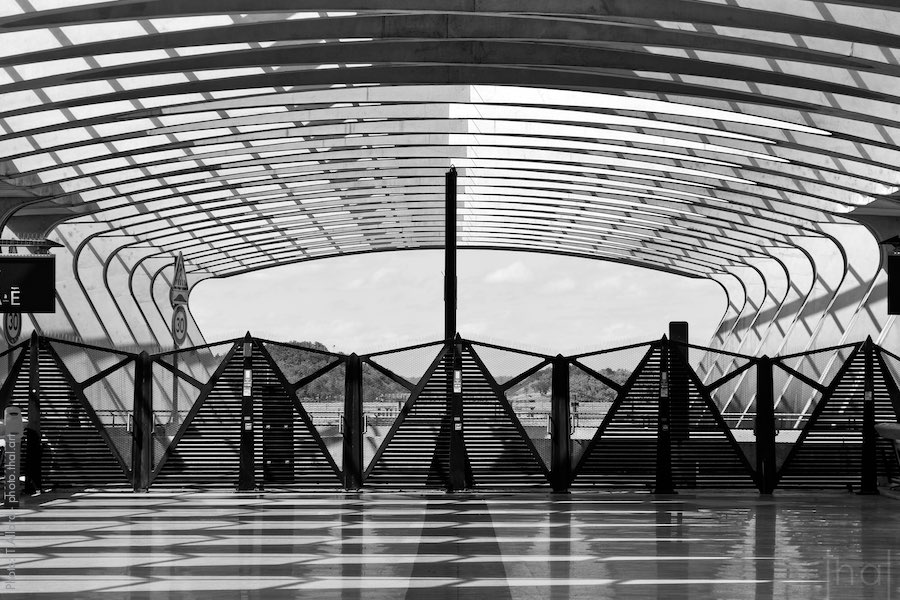 During the deconfinement period, and while waiting for the airport to reopen, the station was all the more empty as it has always been a simple stop on the Paris–Marseille TGV route.
Since its creation, the Lyon Saint-Exupéry station has been little used and has no rail connections!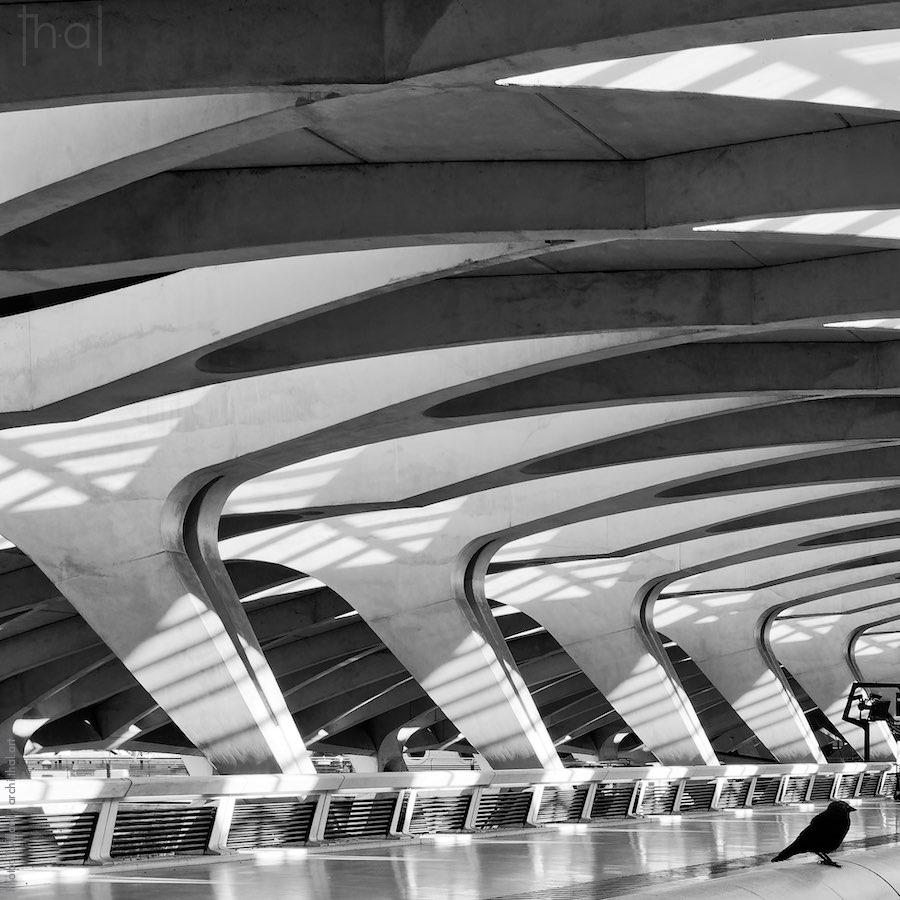 The empty shell, open to the four winds, has become over time a refuge for many birds, who pay homage to its protective and familiar avian dinosaur architecture.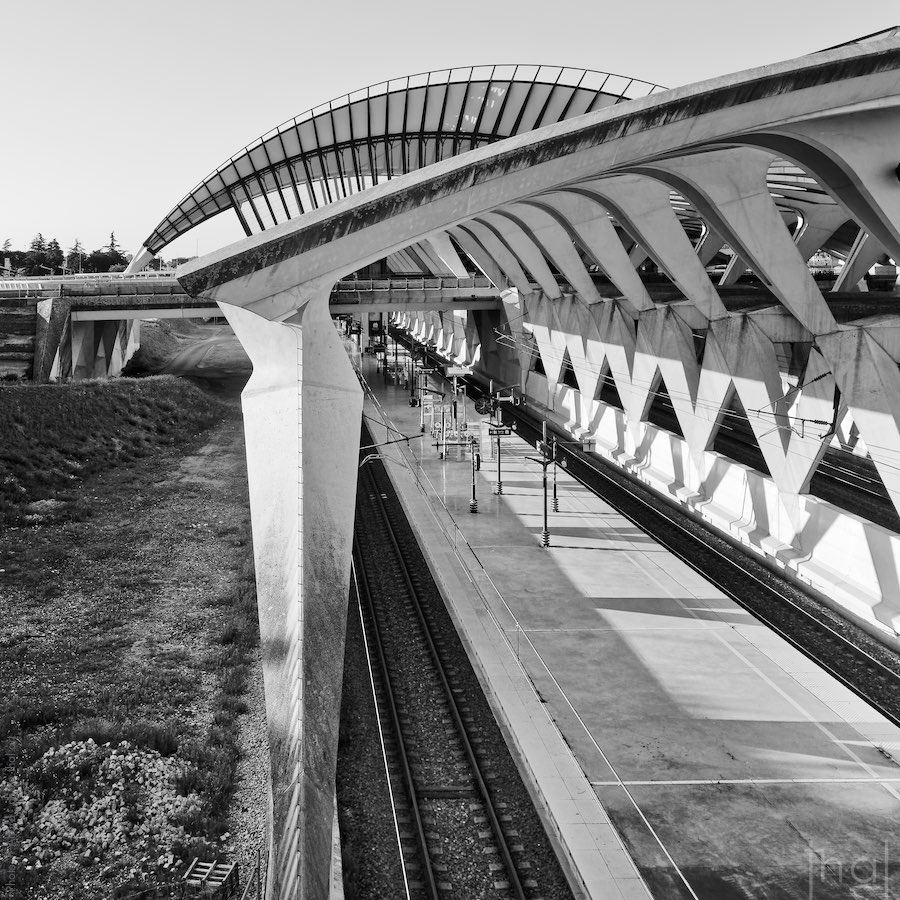 The bird station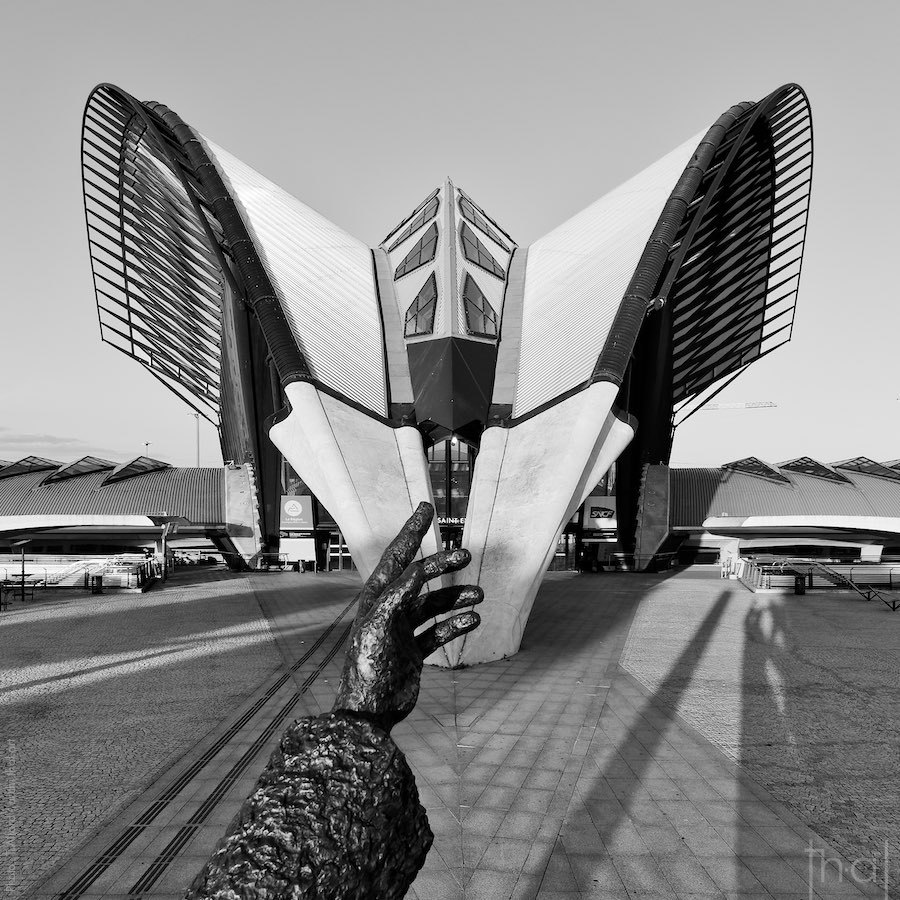 As a bird of good omen, I land on the statue of Antoine de Saint-Exupéry to photograph the hand extended towards the entrance of the station, as if to welcome imaginary travelers.
d'Antoine de Saint-Exupéry
The station unfolds in an almost rural context, despite its proximity to Lyon Saint-Exupéry airport and the surrounding parking lots.
Paradise for birds and hell for aircraft, a range of more than 50 species have been identified on the site of which 33 are protected!
Draw me a sheep…

« Le petit Prince » – Antoine de Saint-Exupéry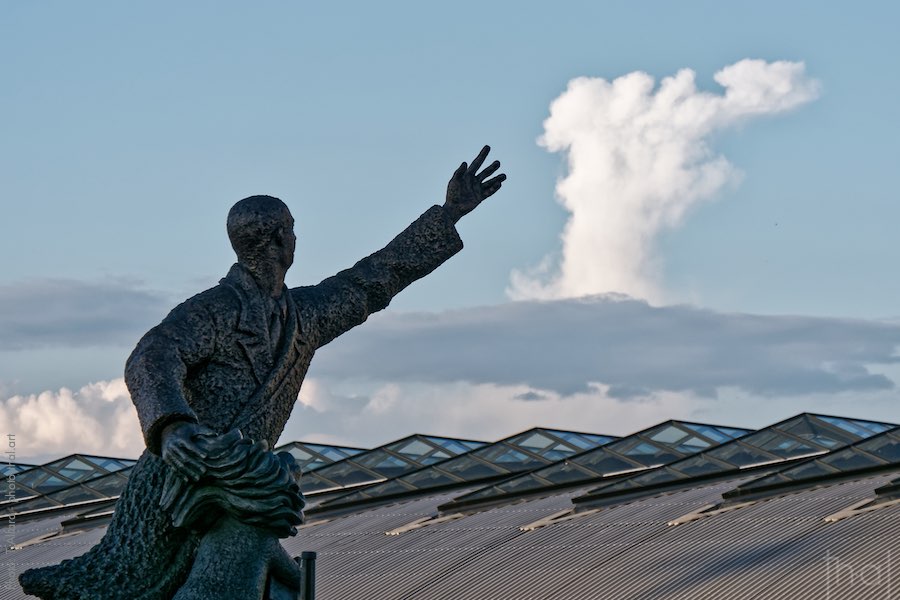 ---
Please respect the copyright and do not use any content from this article without first requesting it.

If you notice any errors or inaccuracies in this article, please let me know!
---
You may also be interested in: